喇叭 R13F1-32-01
零件应在一个条件下(温度:5~35℃,湿度:45%~85%R.H.,大气压:860~1060hPa)进行测量,除非调节标准条件(温度:25±3℃,湿度为60±10%R.H.大气压:860~1060hPa)来进行测量。
1. SPECIFICATIONSpeaker 1DimensionΦ13×H3.32Impedance32±10%Ωat1.0KHz,0.179V3InputPowerRated2mW;Max.3mW4LowestResonanceFrequency100±20%5AudibleNoiseMustbefreeaudiblenoise(buzzesandrattles)(2KHZ ~ 7KHZ f
1. SPECIFICATIONSpeaker 1DimensionΦ13×H3.32Impedance32±10%Ωat1.0KHz,0.179V3InputPowerRated2mW;Max.3mW4LowestResonanceFrequency100±20%5AudibleNoiseMustbefreeaudiblenoise(buzzesandrattles)(2KHZ ~ 7KHZ f
1. SPECIFICATION

Speaker

1

Dimension

Φ13×H3.3

2

Impedance

32±10%Ω at1.0KHz,0.179V

3

Input Power

Rated 2mW; Max. 3mW

4

Lowest Resonance Frequency

100± 20%

5

Audible Noise

Must be free audible noise (buzzes and rattles)(2KHZ ~ 7KHZ frequency range ,input level up to 0.18Vrms)

6

Sound Pressure Level

111±3 dB @ DAAS-IEC318 @1 kHz/0.1mW/0.179V

7

Distortion

Not exceed 10% at 1KHz, Input: 0.179V

8

Polarity

When a positive D.C Voltage is applied to the terminal

Marked (+) or red, the diaphragm should move to the front.

9

Operating Temperature

-20℃~+50℃

10

Store Temperature

-30℃~+55℃

2. D 2. Dimensions

Unit: mm

*Unit: mm; Tolerance: ±0.3mm Except Specified
3. Reliability Test 可靠性測試
(All tests should be done after 2 hours of conditioning at 20℃, R.H65%, while the sensitivity is to be within ±3dB from the initial sensitivity after the following experiments.)
3.1 HIGH TEMPERATURE TEST
High temperature: +75℃
Duration: 72 hours
3.2 LOW TEMPERATURE TEST
Low temperature: -30℃
Duration: 72 hours
3.3 TEMPERATURE CYCLE TEST
Low temperature: -30℃
High temperature: +75℃
Changeover time: 5 hours
Duration: 6 hours
Cycle: 6
3.4 STATICAL HUMIDITY TEST
Temperature: +60℃
Relative humidity: 90%RH
Duration: 96 hours
3.5 VIBRATION TEST
Amplitude: 1.22mm
Duration: 1 minutes/plane
Freq.range: 10~55Hz
Total time: 2 hour
3.6 DROP TEST
Drop a unit unpacked onto a board of 40mm thick
Height: 1 m
Cycle: 10 (1 each plane)
3.7 ESD TEST.
The microphone under test must be discharged between each ESD exposure without ground.
(contact:±8Kv, air:±15Kv)There is no interference in operation after 10 times exposure
All these tests above should be measured after leaving normal temperature for 1hrs.
Sensitivity difference at 1kHz shall be within ±3dB from initial value after test.
以上試驗完畢後必須於常溫狀態下放置1小時再進行檢測。
測試音壓級變化要求1kHz時必須在±3dB以內。
4. Electrical And Acoustical Measuring Condition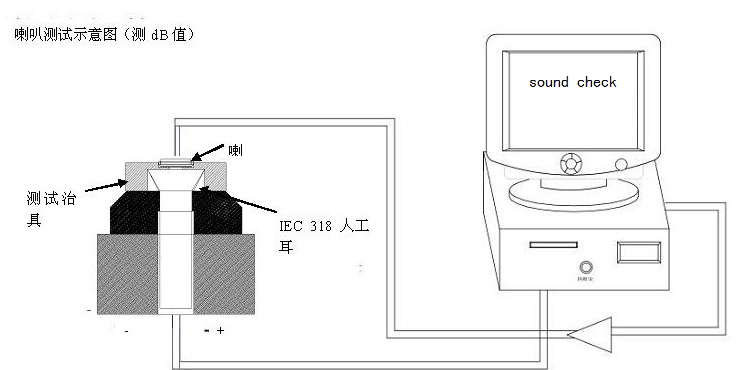 5. Frequency Response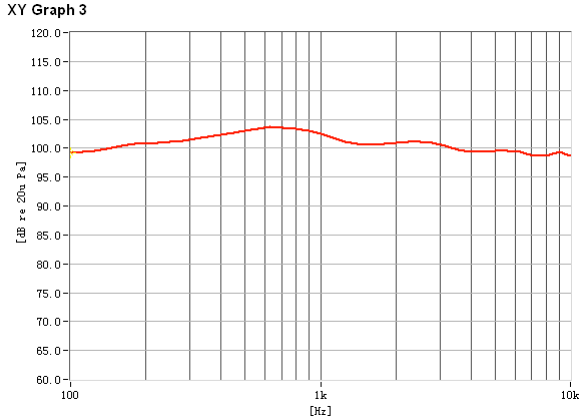 DAAS-IEC318 1mW/179mV
6. Frequency Response

7.Packing
1、EPE Pan: 190*190 mm 100 pcs
● One EPE pan contains 100PCS products
2、Paper Board: 180*180 mm 100 pcs
● 1pcs paper board on bottom fo each EPE pan
● 1pcs paper board on top of inner carton
3、Box : 450*280 *460mm 1 pcs
● Total: 10000 PCS / 1 outer carton
4、Single Weight: 1.2g/set
5、Net Weight : 12 KG
6、Gross Weight : 14.655 KG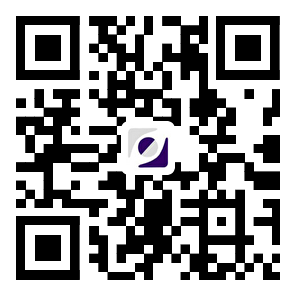 移动端二维码